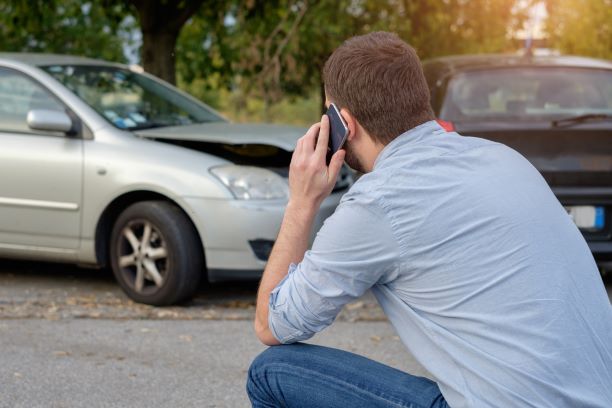 Is Uninsured Motorist Coverage Required in Louisiana?
While Louisiana does not require drivers to have uninsured motorist coverage, they do require insurance companies to include uninsured motorist coverage in their insurance packages, unless explicitly rejected in writing by the buyer. Louisiana uninsured motorist insurance requirements can be found in the Louisiana Revised Statutes §1295.
All drivers in Louisiana are legally required to have a valid automobile insurance policy that covers liability to third parties for claims of property damage and bodily injury. Many standard car insurance policies also have what is known as uninsured or underinsured motorist insurance coverage. This article provides an in-depth explanation about this uninsured or underinsured motorist insurance.
What Is Liability Insurance?
Liability insurance covers drivers for their liability to third-parties for bodily injury and property damage. Thus, if someone sues you for personal injuries from a car accident for which you were at fault, your car insurance will cover what you end up owing them as damages.
However, your insurance company's duty to cover your liability to third-persons is limited by the policy's terms (liability limits). Under Louisiana law, car insurance policies must provide drivers with liability limits of at least $15,000 per injured person and $30,000 per accident.
What Is Uninsured or Underinsured Motorist Insurance?
Louisiana law also requires car insurance policies to offer what is called uninsured or underinsured motorist insurance coverage. Uninsured motorist coverage provides benefits car insurance policyholders for bodily injury or property damage caused by another driver who does not have car insurance.
For instance, imagine another driver runs a stop signal and hits your car, breaking your arm. If the at-fault driver does not have insurance money to cover the cost of your broken arm, uninsured motorist coverage allows you to collect benefits from your own insurance company to cover your medical bills. In some cases, uninsured motorist coverage also applies to hit-and-run injuries – the unidentified at-fault driver is treated as if they were an uninsured motorist.
Underinsured motorist coverage provides policyholders with insurance benefits when the at-fault driver has insurance, but their coverage isn't adequate to compensate you for the amount of damages you suffered. For example, imagine that another driver hits your car, causing you to suffer severe injuries amounting to $32,000 dollars. If the other driver had an insurance policy with bodily injury liability coverage limits at the minimum $15,000 required by Louisiana law, you can collect underinsured motorist benefits from your insurance provider for the rest of your damages up until your policy's uninsured/underinsured motorist liability limits.
Why Is Uninsured or Underinsured Motorist Insurance Important?
Louisiana has set the minimum liability limits for bodily injury liability coverage at $15,000 per person and $30,000 per accident. These figures are woefully inadequate to sufficiently compensate anyone who is seriously injuried as the result of a motor vehicle accident. At one time, $15,000 per person might have meant something. However, as health care costs rose over the years, $15,000 per person isn't likely to provide injured people with a meaningful amount of compensation today. As a result, states began requiring car insurance companies to offer uninsured or underinsured motorist coverage to provide accident victims with some relief.
Rejecting Uninsured Motorist Coverage
Insurance companies are only required to offer uninsured motorist coverage, but drivers have the right to reject the offer. However, given the important benefits that uninsured motorist insurance provides, and the relatively little cost of having it, a valid rejection requires you to sign a written form indicating your intent to exclude uninsured motorist coverage from your policy.
Unfortunately, some insurance agents don't adequately explain the nature of the coverage and the consequences of rejecting it before getting people to sign the rejection form. As a result, some drivers don't have uninsured or underinsured motorist coverage, and won't have an opportunity to benefit from it in the future. However, you can call your insurance agent to confirm whether or not you have uninsured motorist benefits. And if you signed a rejection form without realizing it, you can request your agent to update your policy to include it.
Parker Alexander Has Your Best Interests in Mind
If you've been injured in a car accident caused by another person's negligent or wrongful conduct, you are legally entitled to recover compensation for your injuries. Whether compensation comes from the at-fault driver or an insurance company, you can stand to benefit from having a skilled attorney advocate for your interests. At Parker Alexander, we encourage our clients to confirm they have uninsured motorist coverage as it provides them with another layer of risk protection for losses stemming from the misconduct of others.
Call Parker Alexander at

(318) 625-6262

or contact us online today for a free initial consultation with one of our experienced Monroe car accident attorneys today.
Related Articles: