Monroe, LA Brain Injury Attorneys
Traumatic Brain Injuries
Have you been injured or is a loved one suffering serious complications related to a brain injury? If so, it is imperative that you retain immediate and trusted representation from a dedicated legal representative. At Parker Alexander, our Monroe brain injury lawyers stand ready to advocate on your behalf. We can ensure that you and your family receive outstanding counsel and that your rights as a victim are fully represented.
---
We have decades of legal experience. Reach us at (318) 625-6262 for a consultation.
---
Causes of Traumatic Brain Injuries (TBI)
At Parker Alexander, our Monroe brain injury attorneys have seen all sorts of personal injury claims originating from serious accidents and incidents. If you or a loved one have suffered a traumatic brain injury, then you can be confident that we have handled a similar case in the past, regardless of the exact cause of your TBI.
Accidents and incidents that may cause a TBI vary, such as:
Our experience and insight will become your own advantages when you allow us to work on your brain injury claim. All of our clients are provided fully personalized representation from a team of lawyers who genuinely care about the outcomes of the cases we handle. We never use premanufactured approaches to casework. By taking every case to heart, we can build stronger, better cases for our clients when they need committed support more than ever before.
Lifelong Complications Caused by Brain Injuries
For a brain injury patient, there is no such thing as a "mild" brain injury. Even comparatively minor damage to the brain can result in lifelong complications and hardships.
Mild to severe brain injuries can cause the following disabilities and health problems:
Learning difficulties: Retaining new information or recalling what is already known can become difficult for a brain injury survivor, depending on what part of their brain was affected. It is not uncommon for brain injury survivors to experience some form of memory loss, which may worsen as the years pass.
Speech impediments: Another frustration that a brain injury survivor may experience is a new speech impediment, like a slur, lisp, or stutter. Forming cohesive, complex thoughts into words is a mentally demanding task that may become uncomfortably difficult for someone with even a "mild" brain injury.
Behavioral changes: There are many recorded cases of brain injury patients having dramatic changes in mood, either randomly like a flip was switched or permanently. Realizing that you have a lessened control of your behavior – or that you are a "new" person but not due to your own actions or decisions – can be emotionally scarring.
Chronic pain: There is also a high chance that a TBI will cause bouts of crippling pain in the forms of full-body aches or migraines. Since a brain injury will never fully heal, the pain may be chronic, making it necessary for the survivor to use inherently dangerous painkiller prescriptions.
The severity and permanence of the complications caused by the average brain injury are always considered when our team handles a TBI claim or lawsuit. When a hardship or injury is permanent or leaves a lasting detriment on a client's life, the award they are provided through a settlement or verdict award should be reflective of that harm. The longer a brain injury is expected to affect someone, the more they should be compensated in terms of noneconomic damages.
Personalized Representation You Can Trust
When you retain our assistance, you will receive the dedication and care that you deserve.
Our Monroe brain injury lawyers have numerous awards and accolades that include:
Members of Million Dollar Advocates Forum
Licensed to practice law in every court in the state of Louisiana including state and Supreme Courts
Awarded the 2016 Client Satisfaction Award for the "10 Best – American Institute of Personal Injury Attorneys"
AV® Preeminent Rated by Martindale-Hubbell
Unlike other firms in the area, we believe in only representing medical negligence and personal injury claims—which makes us exceptional in our dedication to our clients. We focus solely on these unique cases, which means you can be confident in our ability to successfully represent you in your brain injury case. From collective outside evidence to finding expert witness testimony from brain injury specialists, to developing a personalized strategy for your case, we handle it all.
Time & Damage Limits for TBI Cases in Louisiana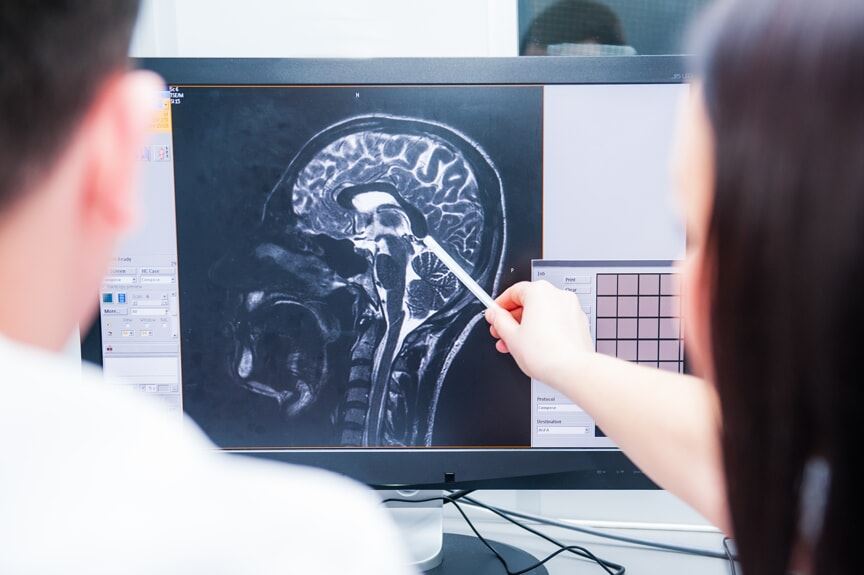 Like all personal injury claims in Louisiana, traumatic brain injury claims only have a one-year statute of limitations, which is one of the briefest in the country. This brief statute of limitations puts you in a difficult spot as the plaintiff. You need to file your claim within just one year of the accident that caused your TBI, but you probably do not know just how much physical, mental, and financial harm your brain injury has actually caused you at that point.
To get your claim filed on time and to pursue a fair amount of compensation, work with Parker Alexander as soon as possible. We can handle the difficult parts of your claim like damage calculations while you focus on your rest.
It is also important to realize that medical malpractice case rewards are capped at $500,000 due to a controversial piece of legislation that largely benefits medical providers and insurance groups. If your brain injury was caused by a medical provider's error, then the damage cap will apply. Otherwise, there is not likely to be a damage cap placed on your TBI claim.
Preparing Your Case for Trial
At Parker Alexander, we take immediate action in helping our clients through the difficult process of filing a claim against a negligent party. From the moment you retain our assistance, we will begin preparing your case for trial; this means that even if your case is settled outside of court, all avenues will be fully explored and no stone will be left unturned. Brain injury cases can be complicated, and they are often a direct result of another person's negligence, wrongdoing or illegal behavior.
---
If you are experiencing complications, or if you have questions regarding your case, we encourage you to contact our Monroe personal injury lawyers right away and speak with a trusted member of our staff. We proudly offer free case evaluations.
---