Have You Been Injured?
We Are Prepared To Fight Your Fight
Monroe, LA Injury Lawyers

Personal Injury Claims in Louisiana
When clients come to us, it is because they are facing, in some cases, the most difficult circumstances of their lives. Navigating the legal aftermath of an injury can leave individuals feeling lost and hopeless.
At Parker Alexander, our main concern is the client. That means that we will handle all the legal details so that our clients can focus on recovery. We are dedicated to the pursuit of just compensation on behalf of our clients and will tirelessly advocate for their best interests.
We handle all of our cases on a contingency fee basis. This ensures that our firm and the client are on the same page, working toward the same goal. If we do not obtain recovery on your behalf, we will absorb the fees and you will not owe us a single cent.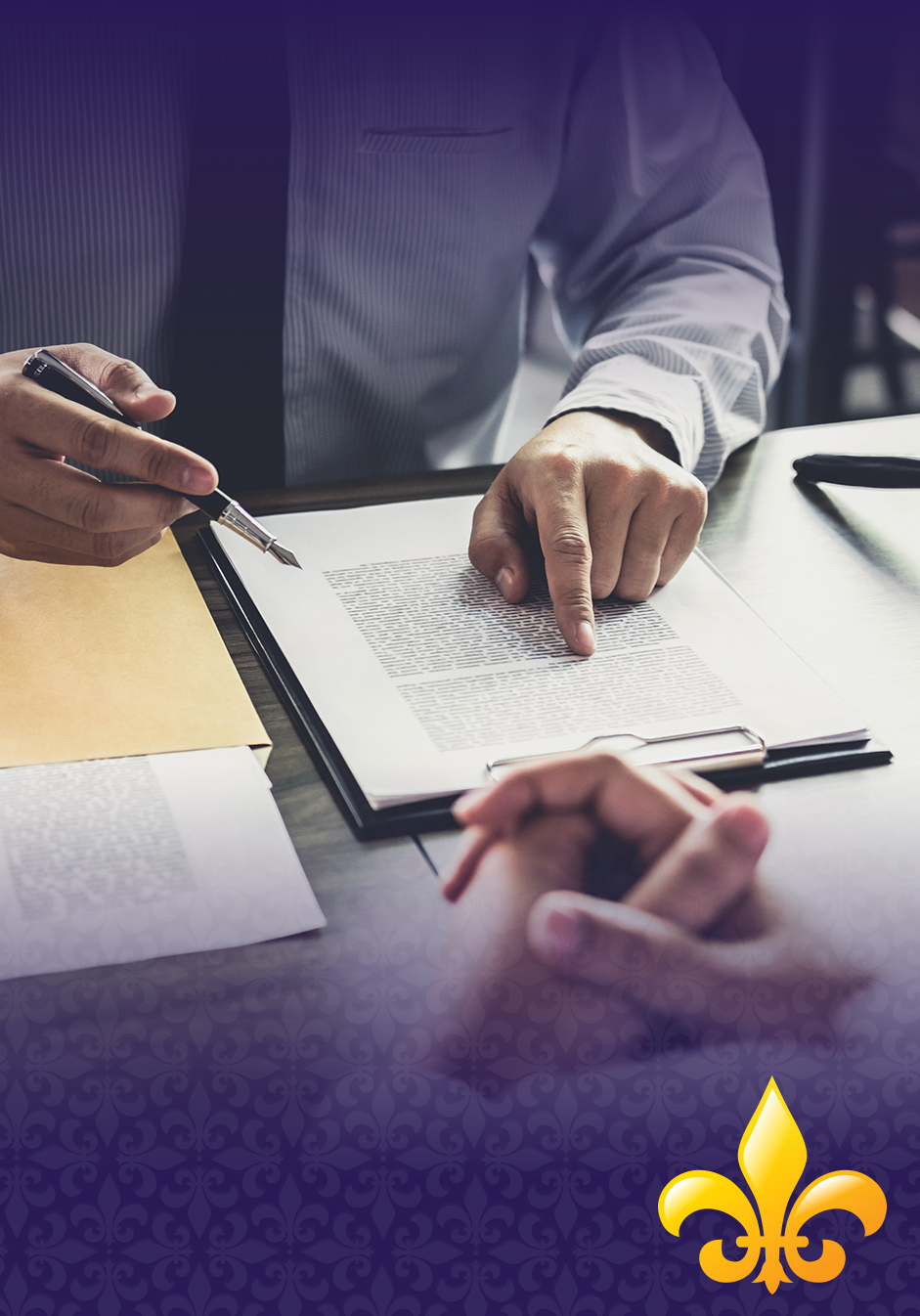 Types of Personal Injury Cases We Handle
The field of personal injury covers a wide variety of accidents and injuries. Many of the incidents that occur in personal injury seriously affect the life of the victim. Oftentimes, victims are left wondering how they will pay for medical bills, replace damaged property, or make up for lost wages. With the help of a skilled Monroe personal injury lawyer, it may be possible to recover compensation for those needs.
We provide legal representation for the following injury cases:
To learn more about our firm, call (318) 625-6262! We treat our clients like family.
Related Reading
Contact Parker Alexander Today!
Schedule a Free Consultation
No matter the accident, your case deserves attention.
Frequently Asked Questions
What Damages Am I Entitled to Recover?

If you have suffered an injury and require medical treatment, we can help you obtain compensation for past and future medical treatment. Additionally, we can recover past and future lost wages. General damages such as pain, suffering, loss of enjoyment of life, inconvenience, and emotional stress are also recoverable. In some cases, clients will be entitled to punitive damages (damages intended to punish the wrongdoer when the wrongdoer's actions were reckless or intentional).

How Do I Determine the Value of My Claim?

The amount of monetary compensation you are entitled to is dependent upon the unique circumstances involved in your case. Contact our attorneys today to schedule a consultation. We will review your case and determine what damages you're entitled to recover.

Do I Still Have a Claim If My Health Insurance Paid for My Medical Bills?

Yes, you may still file a personal injury claim even if your health insurance provider paid for your medical bills. You are entitled to the full value of your medical treatment. Meaning, the actual cost of treatment, not just the co-pay and deductible. Insurance carriers will attempt to reduce your damages by offering to pay out of pocket expenses. Do not allow your insurance company to treat you unfairly. Let us help you ensure you recover fair and just compensation.

Do I Need an Injury Attorney for My Case?

In most cases involving serious personal injuries, medical negligence, wrongful death, or other complications, it is highly encouraged that you work with an attorney. Legal representation can not only guide you in the right direction but help you obtain compensation for the wrongs that you have endured. Additionally, lawyers will fight for your rights as a victim and never leave you facing large corporations and insurance companies alone.