Suffering from medical malpractice can be daunting, and you may be left wondering what to do and what rights you have. We offer a free downloadable eBook to help you understand the different types of medical negligence that can occur and your rights should you need to take legal action. Just click here to download or click on the image below.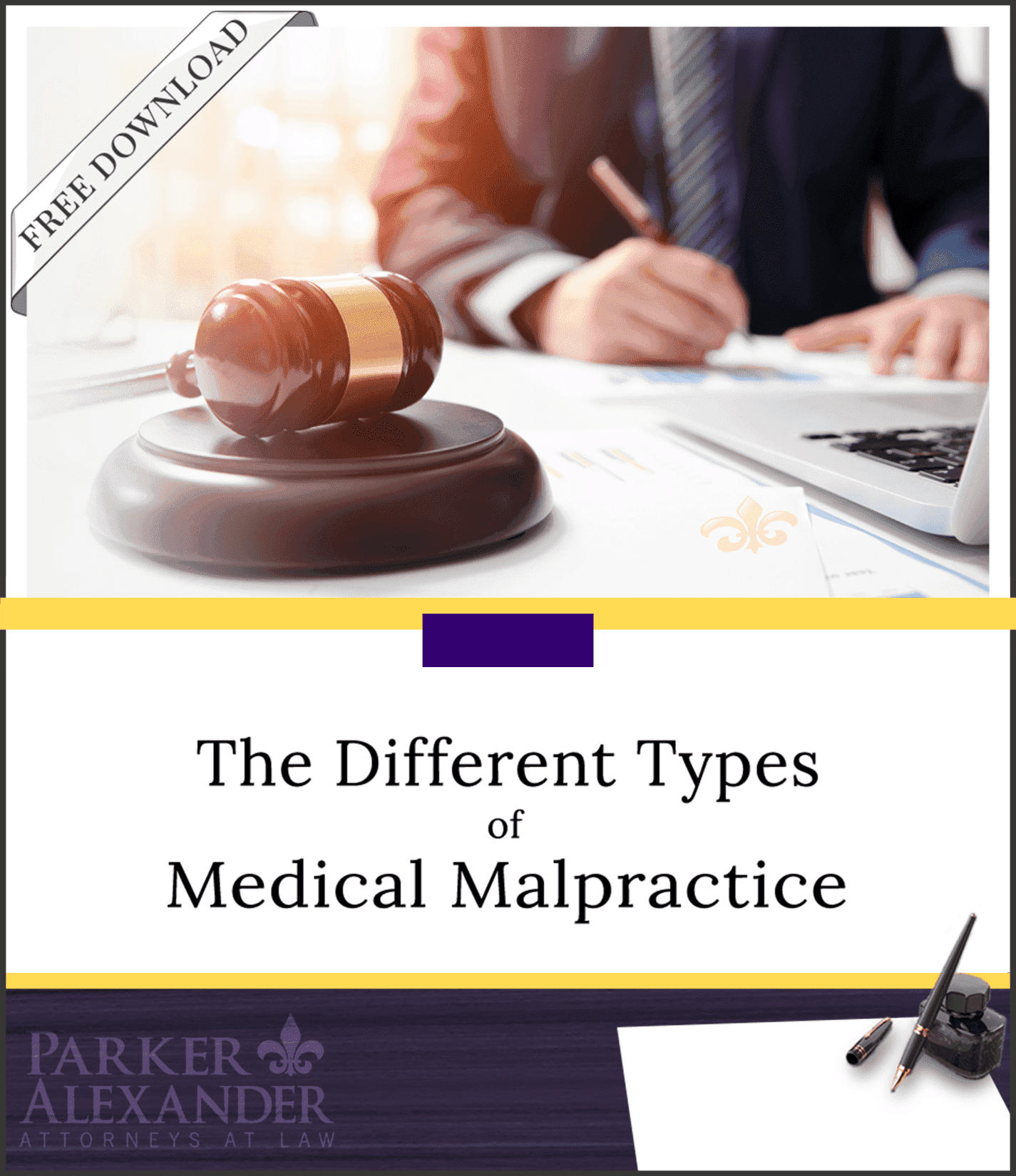 At Parker Alexander, we encourage all victims of medical malpractice to step forward. Our Monroe medical malpractice lawyers are here and ready to help you throughout the process, as well as pursue the compensation and justice you deserve.
Contact our firm today at (318) 625-6262.