Monroe, LA (December 22, 2022) – Emergency crews in Monroe responded to the scene of a traffic accident that took place on Wednesday evening that left at least one person with injuries. The accident was reported just after 6:30 p.m. on December 21.
According to the police in Monroe, a traffic crash blocked the left lane of Interstate 20 along the westbound side of the roadway. Emergency crews responded to the scene and blocked off the road near US Highway 165 as they worked to provide assistance.
Due to the accident, congestion was reported in the area that extended approximately two miles from the scene. Emergency crews spent an extended period at the site of the accident as they worked to clear the scene and restore traffic throughout the area. Paramedics responded to care for injured victims and transferred them to local hospitals.
The circumstances surrounding the accident are being investigated at this time by the state police.
We hope the victims who suffered injuries due to this traffic collision are able to recover quickly.
Car Accidents in Louisiana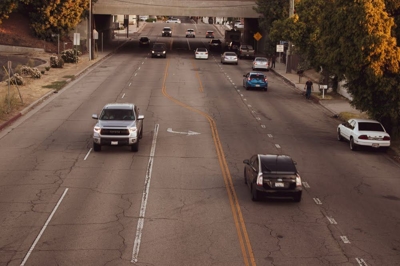 Every year, thousands of car crashes are reported in Louisiana that result in significant injuries for victims. Unfortunately, many of these accidents are caused by negligence. We see many people harmed as a result of drivers who are texting or talking on their phones while operating their vehicles. Speeding, switching lanes recklessly and driving while under the influence of drugs or alcohol or other common contributing factors to collisions that we see in our state.
If you have been injured in a car accident, you may be able to file a personal injury case. In order to do so, you will need to prove that the other driver was at fault for the accident. This can be done by showing that the other driver was speeding, driving under the influence of alcohol or drugs, or not paying attention to the road.
Seeking legal guidance from a car accident lawyer in Monroe right away can help to ensure that you have the strongest case possible. Following your accident, a personal injury lawyer will be able to help you recover compensation to alleviate some of the losses and costs that you face. These include compensation for:
Lost Earning Capacity: If you're unable to work or earn less than you could before the accident due to your injuries, you may be able to recover damages for lost earning capacity. This can be calculated by looking at your past and future earnings, as well as any promotions or raises you would have received, had the accident not occurred.
Long-Term Care Costs: If your injuries require long-term care, such as nursing home care or in-home care, you may be able to recover the cost of that care from the other driver. These costs can be significant, so it's important to keep track of all expenses related to your care.
Vehicle Repair Costs: If your vehicle was damaged in the accident, you might be able to recover the cost of repairs from the other driver. This includes both the cost of repairs themselves and any loss in value your vehicle may have suffered as a result of the damage.
Taking legal action is a difficult and emotional process, but the team at Parker Alexander Attorneys at Law has your back. If you've been injured due to someone else's negligence in a car accident, contact us for a free consultation today. Our experienced Monroe auto accident lawyers will fight for justice on your behalf by ensuring maximum compensation from insurance companies. Call our Louisiana personal injury law firm today at 318-625-6262 to get started on your case.
Note: Our team utilizes outside sources when creating these accident posts. Our team has not independently verified all of the facts surrounding this accident, therefore, if you find any information that is inaccurate, please contact Parker Alexander Attorneys at Law right away so that we can update the post with the most accurate information available. The post will be removed if requested.
Disclaimer: The photo used in this post was not taken at the actual accident scene. The information provided in this post is not intended to be medical or legal advice. If you have been injured in an accident, please seek medical attention immediately. This post is not intended to be a solicitation for business.