Monroe, LA (September 22, 2023) – The Louisiana State Police responded to the scene of an automobile collision that took place in Monroe on Thursday morning, September 21.
At around 10:57 a.m., the police were notified that an accident occurred on Interstate 20.
Reports show that a collision blocked the westbound side of the roadway. Authorities arrived at the scene and located the involved vehicles on the left lane of travel near Ouachita Avenue.
Officials immediately shut down the road as they provided assistance.
Medics cared for the injured victims before transporting them to local hospitals.
The police are investigating the incident.
We hope the injured victim recovers quickly.
Car Accidents in Louisiana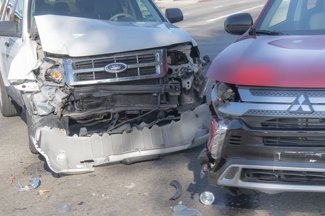 Statistics show that approximately 50,000 automobile collisions resulting in injuries take place every year in the state of Louisiana. The majority of these accidents are a result of the reckless actions of motorists on our roads. Countless innocent people are hurt as a result of drivers who are traveling at too high of a speed, impaired by alcohol, or distracted while operating their vehicles.
Unfortunately, many of these accidents result in victims suffering injuries that demand extensive medical attention. In many cases, victims struggle to deal with the consequences that they face. We see many people suffer from severe cuts and lacerations. These injuries can lead to nerve and muscle damage and even severe and permanent scarring.
Another common injury reported in motor vehicle accidents is fractures, which can affect the arms, legs, ribs, or even hips. Victims of such injuries frequently necessitate casting, and, in some cases, surgical intervention may be required to ensure that they are able to heal correctly.
Additional injuries that are commonly reported in car accidents include traumatic brain injuries, spinal cord injuries, and soft tissue injuries. Overcoming these injuries often demands extensive medical treatment. Unfortunately, medical expenses can soar into the tens of thousands of dollars and come with no guarantee of a full recovery.
To address the costs associated with these and other damages following your accident, it is crucial to consult a car accident lawyer in Monroe. A skilled legal team can help guide you through the complex process of filing a personal injury lawsuit and fighting for your rights in court. With their help, you may be able to receive the necessary support and resources to aid in your recovery and move forward from this unfortunate event.
At Parker Alexander Attorneys at Law, our dedication to seeking justice for our clients in auto accident cases is unparalleled. With our experienced and knowledgeable team of Monroe car accident lawyers, we will work tirelessly to gather strong evidence and build a successful claim on your behalf. From the initial consultation until the resolution of your case, we will be by your side, advocating for your rights and striving to secure rightful compensation for any damages or injuries you may have suffered. It is important that you reach out to our Louisiana personal injury law firm today at 318-625-6262 and let us help you navigate the legal process with confidence. Your peace of mind and just outcome are our top priorities.
Note: Our team utilizes outside sources when creating these accident posts. Our team has not independently verified all of the facts surrounding this accident. Therefore, if you find any information that is inaccurate, please contact Parker Alexander Attorneys at Law right away so that we can update the post with the most accurate information available. The post will be removed if requested.
Disclaimer: The photo used in this post was not taken at the actual accident scene. The information provided in this post is not intended to be medical or legal advice. If you have been injured in an accident, please seek medical attention immediately. This post is not intended to be a solicitation for business.