Many of our clients who carry "full coverage" insurance are unpleasantly shocked to learn that "full coverage" doesn't necessarily mean what they thought it meant. Theoretically, "full coverage" would mean that you carry all available insurance options, which can include the following:
Bodily Injury Liability
Property Damage Liability
Comprehensive
Collision
Medical Payments
Rental Reimbursement
Uninsured/Underinsured Motorist
Death & Dismemberment
Unfortunately, "full coverage" insurance typically only includes the first four coverages listed above, and may not include the coverages that you need most. Uninsured/underinsured motorist insurance coverage (also known as "UM coverage") protects you and the passengers of your vehicle if you are involved in an accident and the at-fault driver either has no insurance or doesn't have enough insurance to cover all the damages.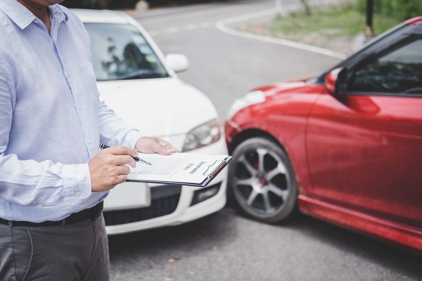 A recent study estimated that almost 15 percent of Louisiana drivers do not carry valid liability insurance. Although someone who hits you has liability coverage, it may not be enough to cover your damages. In Louisiana, the minimum amount of insurance coverage an individual must have is $15,000. This means the most one injured person could recover under such a policy is $15,000. This $15,000 minimum coverage is one of the lowest in the United States (for example: Mississippi, Arkansas and Alabama require a minimum of $25,000, while Texas requires at least $30,000 in liability coverage).
Even if the individual who caused the accident has the required minimum, it still may fall well short of fully covering yours and your family's injuries and lost wages by tens of thousands of dollars. 40 percent of Louisiana drivers only carry the minimum liability coverage. With 65 percent of drivers carrying minimum coverage or none at all, UM coverage in Louisiana is a necessity.
You may now be thinking, "thankfully for me, my insurance agent gave me full coverage." Not so fast, my friend. "Full coverage" is a term open to multiple meanings, and it does not necessarily include UM coverage. While UM coverage is required in several states, Louisiana is not one of them. Therefore, your insurance agent may consider full coverage to be only property damage coverage, bodily injury liability coverage and comprehensive & collision coverage—but not UM coverage.
The time to find out if you have UM bodily injury coverage is right now. Don't wait until after you are injured in a wreck and find out you are on the hook for your damages in a crash that you did not cause. Call your insurance agent today and make sure you are, in fact, "fully covered."