East Carroll Parish, LA (August 30, 2023) – A 3-year-old child lost his life as a result of a truck crash that occurred in East Carroll Parish.
Reports from the Louisiana State Police show that just before 8:00 a.m. on August 29, 55-year-old John Vaughn Jr. was driving a 2019 Dodge Caravan southbound on Louisiana Highway 877. At the same time, a 2012 Freightliner tractor-trailer towing a grain trailer was traveling eastbound on Louisiana Highway 580. For reasons unknown, the two vehicles collided at the intersection.
A 3-year-old boy involved in the accident was severely hurt. He was rushed to a local hospital, where he died from his injuries.
Vaughn and one additional passenger were both transported to area hospitals for emergency care.
These state police troopers are currently investigating the accident.
We hope the two people hurt in this crash recover quickly.
Our sympathies are with the family of the child who died in this crash.
Fatal Auto Accidents in Louisiana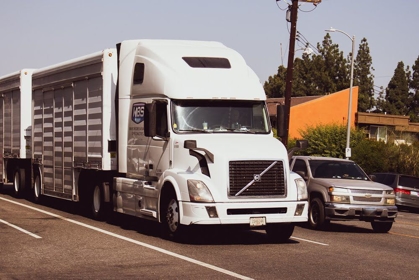 Fatal auto accidents take the lives of countless people each year in Louisiana. In many instances, these car crashes are a result of negligent and reckless actions. We see many innocent people, including children, fatally injured in auto accidents caused by motorists who run red lights, speed, and drive while impaired.
When drivers take part in these and other negligent acts while operating their vehicles, they directly place the lives of innocent people sharing the road at risk. When victims lose their lives as a result of their actions, negligent parties truly deserve to be held accountable.
When innocent drivers and passengers die as a result of driver actions, families can recover compensation to help cover various costs they face. Some of these costs and losses include:
Any loss of benefits that your family suffers.
Loss of services for the household.
Loss of companionship or emotional support.
Loss of parental guidance for children.
The cost to repair or replace the damaged vehicles.
The loss of inheritance.
Lost earning capacity.
The cost of funeral arrangements and burial expenses.
And more.
It is vital that you seek the help of an East Carroll Parish wrongful death lawyer as soon as possible to provide yourself with the best chance of getting justice and holding the driver accountable for the loss of your loved one.
At Parker Alexander Attorneys at Law, we understand the devastating effects a car accident can have on your life and are dedicated to helping you get justice. Our experienced car accident attorneys will fight tirelessly to ensure that you receive maximum compensation for your losses and can help you recover from the emotional and financial trauma of a traumatic event like a car crash. If you or someone you know has been injured in an auto collision, contact our Louisiana personal injury law firm today so we can begin building your case. Reach out to our team at 318-625-6262 so we can begin to provide you with the best legal representation possible throughout this difficult time.
Note: Our team utilizes outside sources when creating these accident posts. Our team has not independently verified all of the facts surrounding this accident. Therefore, if you find any information that is inaccurate, please contact Parker Alexander Attorneys at Law right away so that we can update the post with the most accurate information available. The post will be removed if requested.
Disclaimer: The photo used in this post was not taken at the actual accident scene. The information provided in this post is not intended to be medical or legal advice. If you have been injured in an accident, please seek medical attention immediately. This post is not intended to be a solicitation for business.